The fertility diet was taking hold. The holidays came and went with an outpouring of support from family and friends. They adjusted menus, cancelled chocolate gifts, and offered me support instead of cookies. It wasn't until I went on vacation that my fertility food plan was tested.
Having a Fertility Food Plan Whilst On Vacation
It was going great!
That is until I left for a one week ski trip.
Here I am hiking up in search of great snow – found it.
Eating right while on vacation is of course hard. I know that. But I planned ahead. I packed the car with two huge boxes of food for lunches and a hot plate. Each lunch was planned out and I contacted the hotel in advance to make sure the cook knew how to prepare gluten free meals for dinner.
I was all set.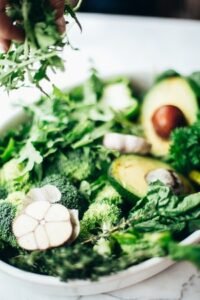 But that was theory and then there was reality.
The hotel breakfast didn't offer anything gluten free or balanced in terms of carbs/protein/and fat – not that I expected it. It was, after all, France and keeping with tradition the breakfast consisted of nothing but white bread and to die for pastries of every kind.
But I had plenty of extra food with me so every morning along with making a hot lunch for my thermos; I made two hard boiled eggs to go with the gluten free bread, fruit and nuts I brought. Breakfast and lunch: balanced, healthy and right on target.
Dinner, however, was made by the hotel cook.
I had emailed ahead and talked to the owner the night we arrived. He said they have cooked gluten free before and it was no problem.
Sounded promising, but he was so relaxed about it, I had to probe him some more to make sure he really knew what gluten free was.
"We've done this before," he reassured me.
So, I trusted him and sat down to dinner.
The food was great. They served me a different soup and my main meal was missing the obvious gluten items like pasta and bread.
"I think they just might know what they are doing," I thought cautiously.
My Fertility Food Plan Goes Out the Window!
Then came dessert.
I hadn't planned on having dessert. But they set a large pear in front of me covered in some tasty looking sauce and said it was gluten free.
"One little pear. It's not that bad," the rebel inside me said. The rest is history.
Each night they placed what they always called a gluten free dessert in front of me. And I'm talking desserts that even people with super hero willpower can't resist, like chocolate mouse – how in the hell do you turn down chocolate mouse placed under your nose? Not me. I caved.
And then came the price tag. My digestive system began to revolt first – not the greatest thing for a backcountry ski trip. And then I woke up in the middle of the night with a terribly itchy chin and when I looked in the mirror in the morning my reflection resembled that of an acne plagued teenager (except for the crow's feet).
Feeling Guilty and Letting it Go
It was too late. I couldn't take it back. I'm home now with acne, an unhappy digestive system and I bleed when I go to the bathroom. The damage is done.
I should have drilled the cook harder and made sure they really knew what gluten free was. I should have resisted dessert. But I didn't. I'm human and, I screw up.
So, now all I can do is forgive myself. Mentally beating myself up is not going to help me – or my fertility for that matter. There is no undo button so I'm going to hereby stop dwelling and start healing (At least I am going to try my best).
I know I'm not alone in this guilt and blame game. A lot of us suffering from infertility are busy beating ourselves up.
"I shouldn't have waited so long to try and get pregnant."
"I should eat better." "I should lose weight."
"I should have taken better care of myself," etc, etc.
It's time to let go. It's time to forgive ourselves. Only then can we heal.