When trying to conceive a baby, there's an overwhelming amount of advice on what you should or shouldn't do to increase your odds of getting pregnant. Following the guidelines set by your pregnancy health advisor is the first place you should start, however, a 'Trying to Conceive Diet and Exercise Plan' is well worth having to make the necessary lifestyle changes that could assist you in your quest to conceive.
Naturallygettingpregnant.com provide articles sharing the best way to approach diet and exercise when try to conceive, as well as alert you to a few myths about what you should and shouldn't do while you're at it.
Trying to Conceive Diet and Exercise Plan Articles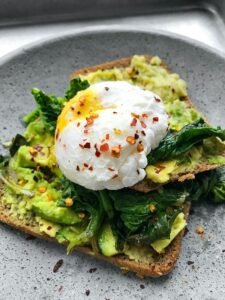 In this article we examine foods to increase female fertility.
Preparing your body to have a baby is a process many people don't realise can start well before the window of conception. There are certain foods that can be used to increase female fertility and are more effective if introduced into the diet before falling pregnant.
On average, a woman needs up to 4 months to intentionally start taking care of her body (also known as 'baby prepping') if she wants to encourage the healthiest method to fall pregnant.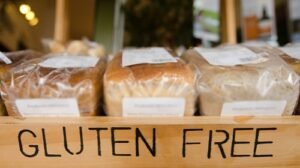 In this article we consider the link between infertility and Celiac Disease. Several studies have indicated that celiac may be more common in women with unexplained infertility, and that treatment may help restore fertility. Celiac has been linked to recurrent miscarriage, low-birth-weight babies, and premature babies.
Gluten is a protein found in rye, wheat, and barley. It turns out that in approximately one out of every hundred healthy Americans the immune system responds to the consumption of this protein by attacking the wall of the small intestine – harming its ability to extract nutrients from food. An astonishing 97% of these people, do not even know they have celiac disease. 
Infertility and Celiac Disease continued…
An expectant mother's natural instinct is to provide the best for her baby from day one. Eating a healthy balanced diet and exercising are at the top of the list, however, the strains of weight gain and fatigue often hinder one's motivation to hit the gym. One of the best ways to counteract these symptoms is through the practice of prenatal yoga.
During pregnancy, a woman's body undergoes lots of changes that cause her physical stress and mental well-being challenges. Yoga during pregnancy helps to reduce these physical and mental stresses.
8 Benefits of Yoga During Pregnancy continued…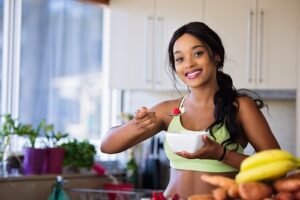 Why do I want to improve upon a fertility diet that has done wonders for my body so far – like shorten my menstrual cycles, increase my energy, eliminate my acne and regulate my digestive system?
Because it seems like there's still a missing piece in the puzzle.
Let's look at the connection between fertility and digestive enzymes and bacterial probiotics
Digestive Enzymes, Probiotics and Fertility continued…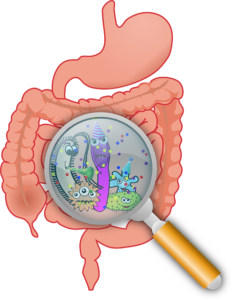 Following my previous article (Digestive Enzymes, Probiotics and Fertility), I'll elaborate on probiotics and fertility.
Doctors and nutritionists agree that these beneficial critters are one of the most important aspects to our overall health and well being.
Dr. McDougall refers to them in his book titled: Digestive Tune-up, as "so important to our health and survival that they should be thought of as a vital organ". In Carolee Bateson-Koch's book titled: Allergies, she writes that the cultivation of these bacteria "can mean the difference between radiant health and chronic debilitating conditions".
Probiotics and Fertility Part 1 continued…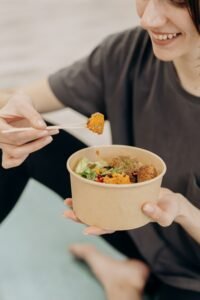 More on these little beneficial critters in our gut…
An Unbalanced Vaginal Microbiome.
Research has established a link between the microbiome and infertility in both men and women, and how probiotics and prebiotics can help with fertility. Abnormal vaginal microbiota negatively impact birth rate. This is outlined in the following studies:
Probiotics and Fertility Part 2 continued…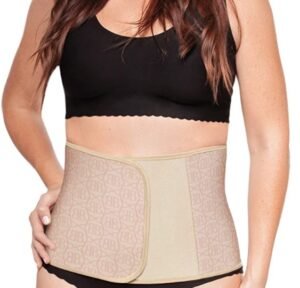 After the arrival of a delightful baby, a woman's greatest woe is regaining her abdominal tone. By utilizing the Belly Bandit Original Post-Partum Tummy Wrap, women can regain a flat belly and at the same time reduce stretch marks.
A belly wrap goes a long way in getting the post-pregnancy tummy back in shape. The Belly Bandit is a marvelous abdomen support for new moms.
Belly Bandit Original Post-Partum Belly Wrap Review continued…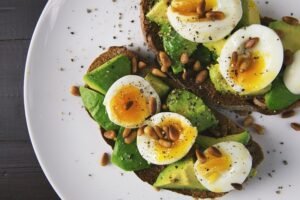 I was reading Fertility Foods by Jeremy Groll. He wrote about one of his patients who utilizes an online food log to help her keep track of what she's actually eating. With a daily count of calories in terms of carbs, protein and fat, she found it to be an essential part of her low-carb fertility diet.
Now this is what I needed to know!
Fertility Foods- Keeping Track Of What You Eat continued…
Let's look at ways to cope with stress during pregnancy.
Pregnancy can be an exciting happy time. There is something very special knowing that your baby is growing within you and that you'll be bringing this new life out into the world. However, pregnancy can also be a stressful time.
The rest of your life doesn't stop when you're expecting. Therefore, you could still be dealing with stress from work, family, concerns about your baby or have worries about your pregnancy.